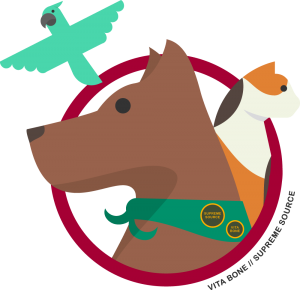 ARE YOU AND YOUR ANIMAL READY TO FORM A THERAPY TEAM?
Our thousands of human-animal volunteer teams across the country are the heart and soul of our Therapy Animal Program. Keep in mind, therapy animals aren't just dogs. Cats, horses, rabbits, pigs, birds, llamas and alpacas, guinea pigs and even rats are eligible for evaluation through Pet Partners.
Although we work with 9 species, therapy work is not the right fit for everyone. Take our quiz to find out if you and your companion animal might be a good fit to join the Pet Partners family!