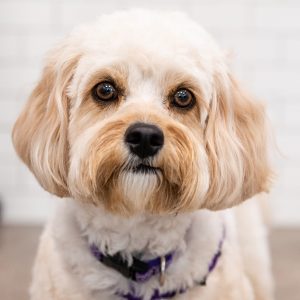 Volunteer Since: 2019
Breed: Cavapoo
Handler Name: Susan Goll

Pet Partners Certification Expiration Date:
June 30, 2021


Favorites
Treat: Loves, Loves Peanut Butter!
Place/s to visit: High Schools and Universities
Toy: LOVES her Kong Monkey!
Sport: She's a whiz at Agility
Trick: Sit, Lay Down, Roll Over
Way to unwind: Playtime with her dad
Animal friend: Our grand dog Nala
Place to sleep: Curled up behind our knees

"Bea thinks everyday is the best day ever!"