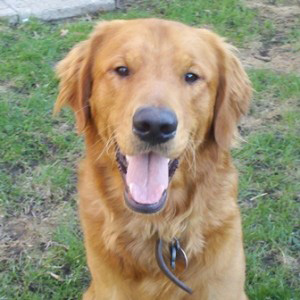 Handler Name:
Carla Donovan-Burgess
Visiting Team Since:
01/2011
According to Carla, Squirrel is a goof ball that always loves to have something in his mouth. Whether that something be a toy, tennis ball, or a pair of underwear that missed the hamper, he will show it to anyone that walks in the door. Squirrel is a very high energy dog that has no problem toning it down for a few hours of therapy work. According to Carla, the kids are his favorite but he won't say no to the adults either.
Squirrel's favorite place to visit as a North Star Therapy Animals member is the U of M Amplatz Childrens Hospital. Several kids have actually invited him on the bed for some special cuddles. Carla says, "The hard part is keeping Squirrel from taking over the bed!"
Squirrel is also a certified search and rescue dog in Area Search. When the team isn't working on training or providing therapy visits to others, they enjoy playing Chuck-it or relaxing during the occasional moments of down time.