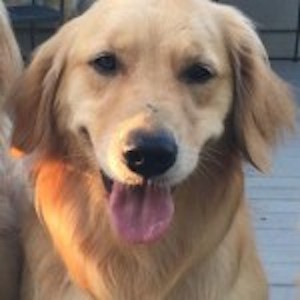 Volunteer Since: 2016
Birthday: 08/12/2012
Breed: Golden Retriever
Handler Name: Barbara Cameron


Favorites
Treat: Anything food!
Place/s to visit: Wherever she can love people
Trick: Brush w electric toothbrush
Way to unwind: Run to "get da' ball"
Song: She's So Pretty- W Side Story
Place to sleep: Center of her king size bed
TV show or movie: Person of Interest
Title/trophy: AKC Trick Dog Performer!

"Nata Lux, in Latin, is "Born of Light""