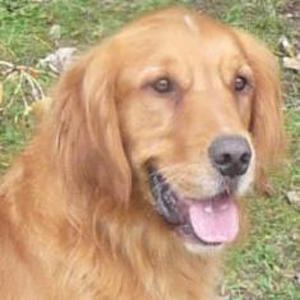 Visited From
: 2009-2015
Melinda says that Emsky lives to be in contact with humans. In fact, he prefers to have his body in contact with someone at all times. "He is very steady – I've never seen him rattled by anything", Melinda explains. She says Emsky does great in complex environments – those in which high levels of activity, multiple distractions, and unanticipated interactions take place regularly.
Melinda & Emsky visit as a North Star Therapy Animals team at Fairview Southdale hospital. Melinda loves to hear how Emsky makes peoples' days, especially those who want the opportunity to have Emsky snuggle on their bed.
When he's not snuggling with those he visits, Emsky enjoys snuggling at home or going for walks.