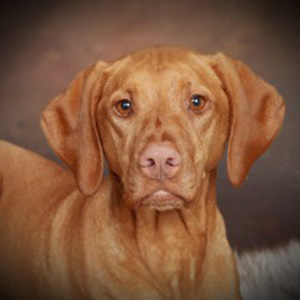 Handler Name:
Connie Priesz
Visiting Team Since:
01/2011
Connie says, "Molly, my registered therapy partner, is a Hero Dog!" Molly has had a long and varied career – in just over 3 years of visiting, she has influenced the lives of over 3,000 people. This is possible because Molly enjoys her work and loves people.
Molly is a Hero Dog visiting America's heroes, our hospitalized veterans. Together as a North Star Therapy Animals team, Connie & Molly have visited the Veteran's Administration Hospital twice a month for the past three years. Connie's husband, who is a wounded Vietnam veteran, works alongside Connie & Molly, visiting and working with the hospital therapist to help veterans reach their goals. The team visits patients in the Spinal Cord Injury and Traumatic Brain Injury divisions. Molly helps motivate the people she visits to move their limbs, practice their speech, and revisit memories. The team is especially proud of a joyful experience of hearing one particular veteran who had not spoken since his injury say, "Hello Molly."
Connie & Molly are also frequent visitors at local libraries as a Reading Education Assistance Dogs (R.E.A.D.) team. Young readers share their books with her, and Molly's relaxing pose and accepting presence helps them improve their reading ability. Molly is also a super hero! – she has inspired school children to read her personalized hero comic book.
Connie describes Molly as her hero; together they work as a team sharing their trust and companionship with one other. Shares Connie, "I enjoy being able to share her and help enhance the animal-human bond with people of all ages."