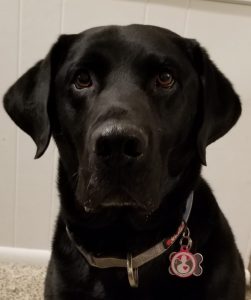 Handler Name:
Pernille Whited
Visiting Team Since:
07/2017
Teddy is a sweet, big, happy teddy bear. Teddy loves to go to the park with his brother Snoopy, the beagle. When Snoopy wanders off, Teddy has so much fun using his nose to track Snoopy down. Teddy loves food. Teddy also loves cuddling and attention.
Children at the library read to him, and teach him all sorts of interesting things. After the story he sometimes gets a treat. Going to the library is the best. After those visits, Teddy takes a long nap to dream about everything he learned that day.